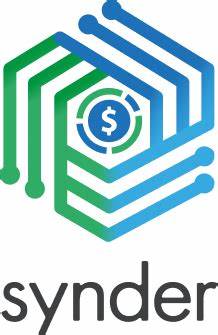 Synder's Landing Page Shows Merchants That Its Accounting Automation App Will Save Them Time
Synder is an accounting automation app. It helps merchants who use multiple marketplace platforms by downloading their transaction records and storing them in a central location. The data can then be exported to other accounting apps like Quickbooks. Snyder comes with analytics features as well. By using its integrations to obtain up-to-date data, the app can provide a detailed overview of how well a merchant is doing in terms of various accounting metrics. But what stood out the most when I visited Synder's website was its landing page.
What Synder Does
In the first section of its landing page, Synder put up video clips that show how its software works. The clips show how a merchant can turn on the integrations with various shopping platforms, including Amazon and Etsy as well as Shopify, by clicking the integration buttons. The platform then automatically imports the transaction records from these platforms. The app also has integrations with payment processors like Stripe, PayPal, and Authorize.net, so the merchant can automatically upload any transaction records from those platforms as well.
As the Synder reviews explain, these integrations are very convenient for merchants. Because Synder automatically uploads all of a merchant's transaction records to Quickbooks, the merchant doesn't have to enter transactions manually in Quickbooks or reconcile their Quickbooks records with their account records on the marketplace platforms. The merchant will also know how much inventory they have at any time, even if they're using multiple marketplace platforms or payment apps. They will be less likely to run out of stock or order products they don't need immediately.
Accounting automation also reduces salary costs. With this app, an online merchant may not need to hire a bookkeeper to enter their transactions into Quickbooks or reconcile those transactions. The merchant may still need to hire a CPA to do their taxes, though. In fact, Synder markets its accounting automation software to CPAs as well. It would be a lot easier for a CPA to prepare taxes for the merchant if the Synder app can automatically pull transaction records from any platform the merchant is using. That would also allow the CPA to focus on higher-value work such as finding tax breaks for the merchant instead of data entry.
Synder Profile
Another thing that stood out was that Synder was founded in 2019 but it has already established a sizable customer base and Web presence. That's because it was created by CloudBusiness, a startup that was founded in 2016. So Synder is part of a larger company that also releases other accounting apps. But Synder is a separate business that is backed by Y Combinator and raised a funding round of $2 million in the spring of 2021. Its co-founders are Michael Astreiko and Ilya Kisel.
Synder is a complementary product to accounting apps like Quickbooks and Xero and not a direct competitor. This app collects data through its integrations, crunches the numbers, and then sends the data to another accounting app. Lots of apps can perform accounting calculations and prepare tax forms after the data has been uploaded, so the most compelling feature of this app is its integrations. And the merchants who use it basically say the same thing.
Using Social Proof
The Synder landing page includes both customer reviews from app review websites and video clips where entrepreneurs explain how the software helped them. Lots of fintech apps link to review websites that display written reviews and average review scores for their apps. But the video clips give Synder an additional marketing advantage. The clips don't just provide more social proof, they show how the app helps its users. In the clips, merchants explain that the app allows them to focus on providing products and services to their customers because they don't need to spend as much time on accounting. And the videos support this argument because they show merchants using the app to import data.
Synder Is Also Effective at Blogging
The Synder blog is separate from the landing page but the startup is also using its blog effectively. It's ranking for a lot of accounting keywords that are low competition and high volume. These are also valuable keywords that PPC marketers are targeting with paid ads. Ahrefs shows me that several of them have a CPC of $10 or more. So the blog is attracting readers who are ready to pay for accounting software, and it's outranking other accounting apps' websites.
The focus of the blog is PPC marketing advice for small businesses, and the top-ranking Synder blog post provides eight free alternatives to Quickbooks. This is a great topic to attract visitors to the website, but the startup is taking a risk with this topic because it'll attract readers who don't want to pay for tax software. Synder itself isn't free and many of its customers are likely paying for Quickbooks already, but the blog post actually has a great angle that addresses this issue.
The blog post explains that a merchant can get started with free accounting apps to launch their online business without high start-up costs. Then, when their business grows larger, they can move up to a more advanced accounting app that offers more features. Because of this angle, readers who are paying for Synder and Quickbooks won't be motivated to switch to free apps after reading the post.
Synder's Landing Page Demonstrates Value
This startup's landing page is well done. The videos get to the point quickly and don't take a lot of time to watch. They show merchants that integrations with marketplace platforms and payment apps will save them lots of time. The videos with entrepreneurs also add personal appeal to the pitch. Even though Synder is selling an accounting app that's technically complex to business users, the company does a great job of explaining why it's useful.